Choose a Hotspot.
Ready for a night out? The map shows you public places, such as bars, where single people are hanging out. We call them Hotspots. Pick a Hotspot and hit the town!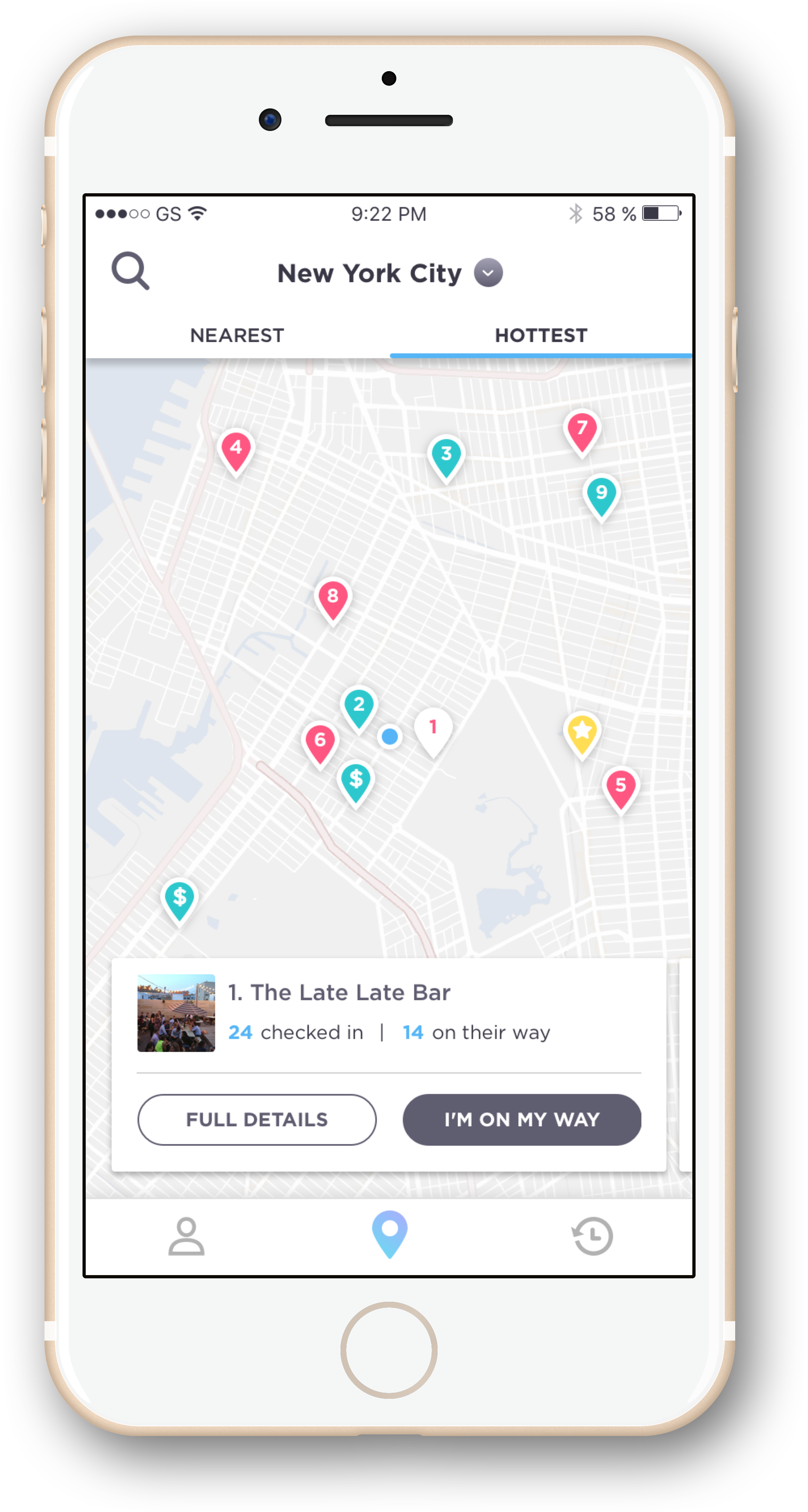 Check in.
Once you arrive, check-in. We'll give you some stats about who's there. Oh – don't forget to invite your friends! This isn't a date, it's just a night out meeting new people.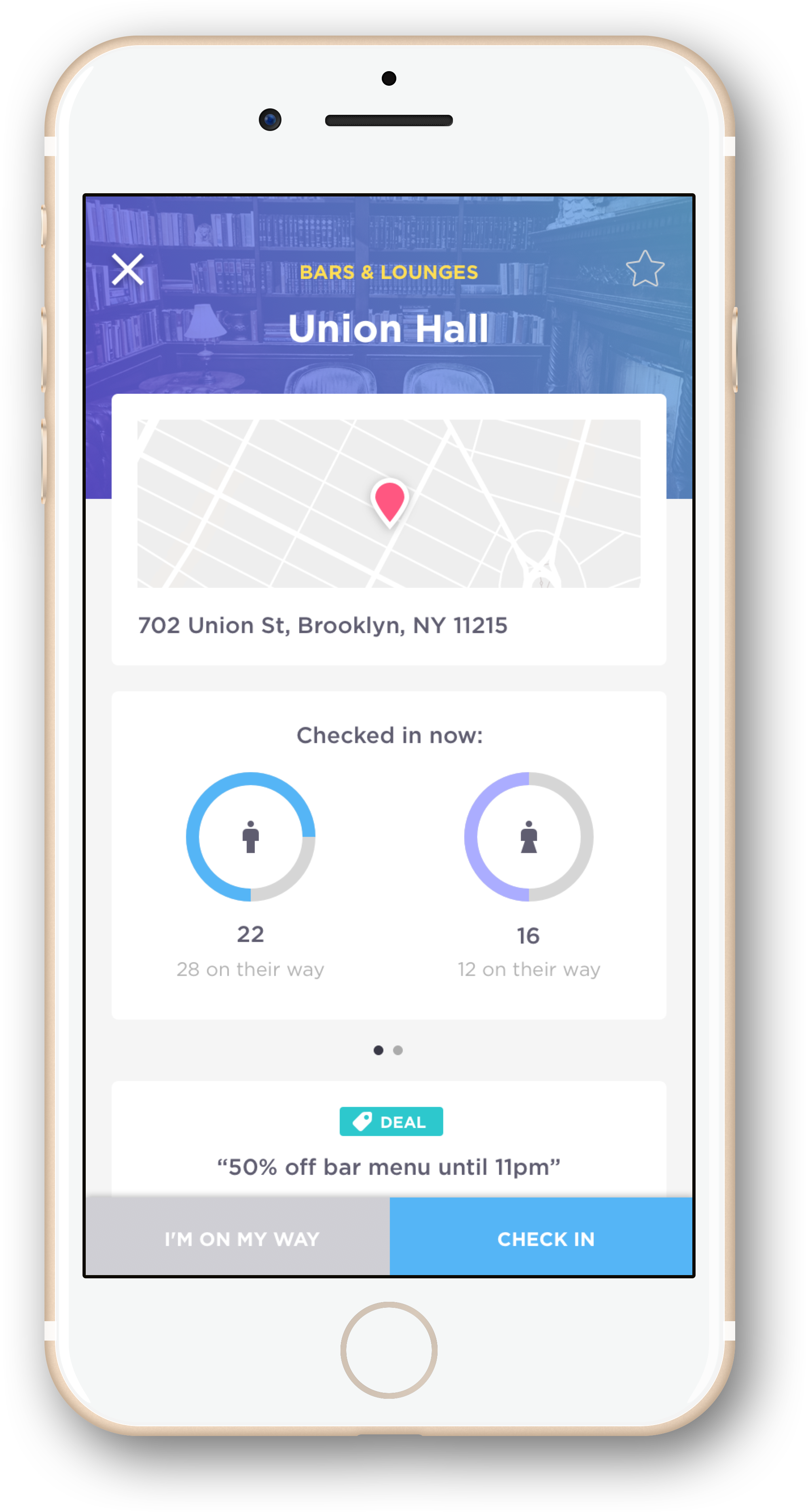 Smile!
"Smile" at someone – they just may smile back! If you aren't interested, you can "Ignore" a user to remove them from your list and theirs. Only users within your actual eyesight are revealed – move around and mingle!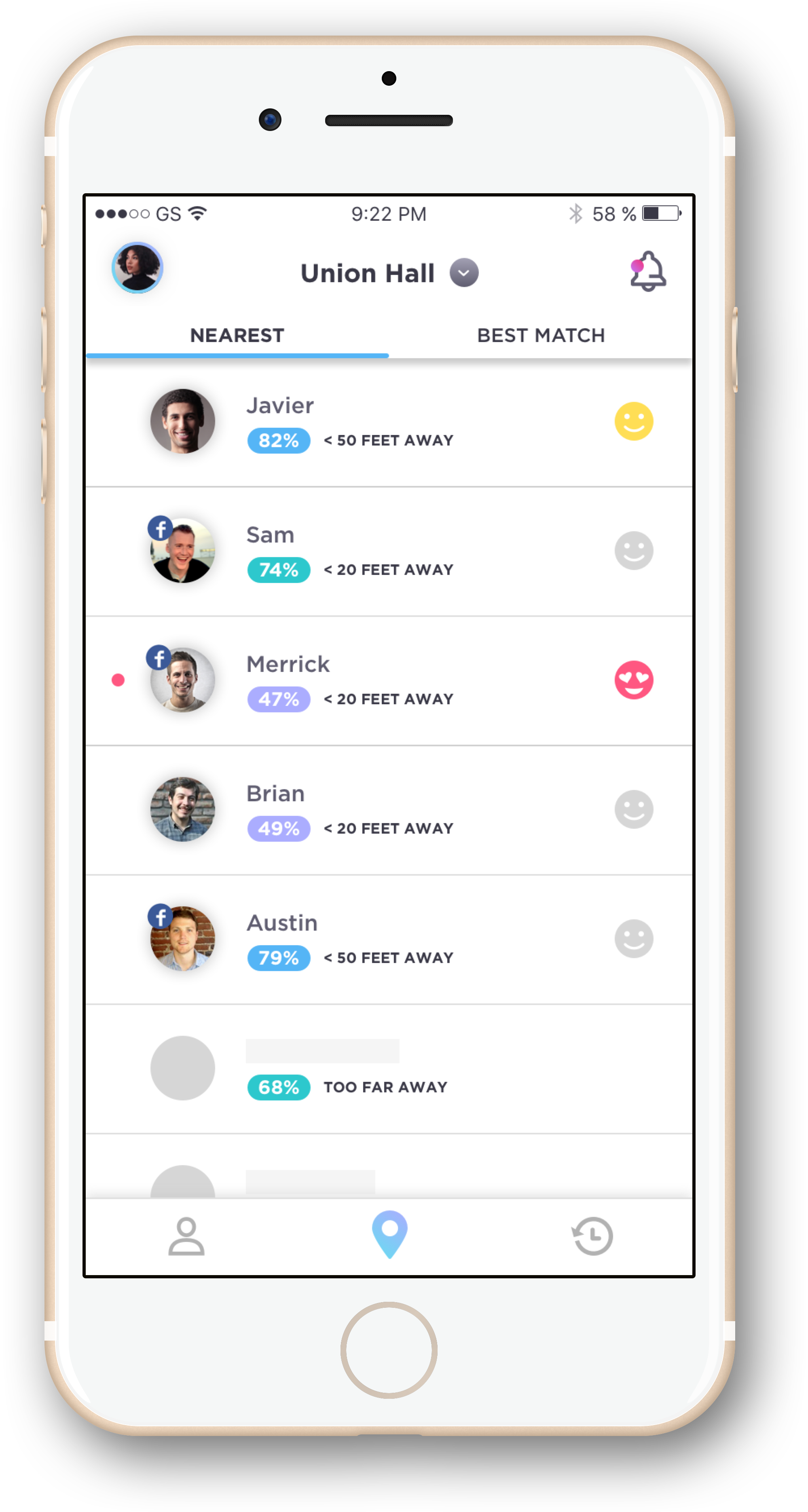 Women rule.
Radar is created by women, so it is designed with women's comfort and safety in mind. Women get to set rules for who can view them on the app, such as "Only men I smile at", or "Only men I have mutual friends with".
Don't worry, fellas – we strongly believe that if Radar is an app that women like to use, you'll want to use it too.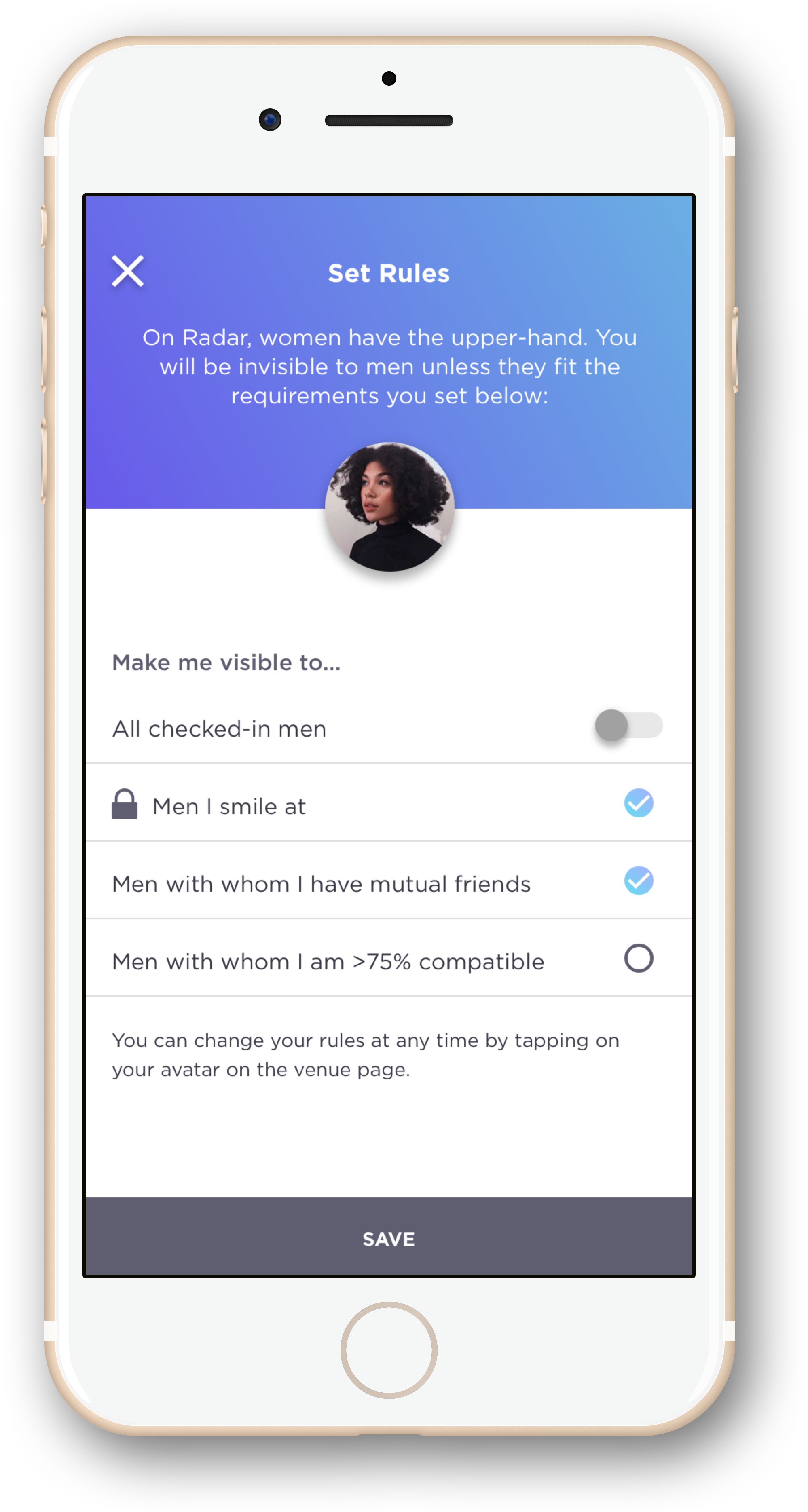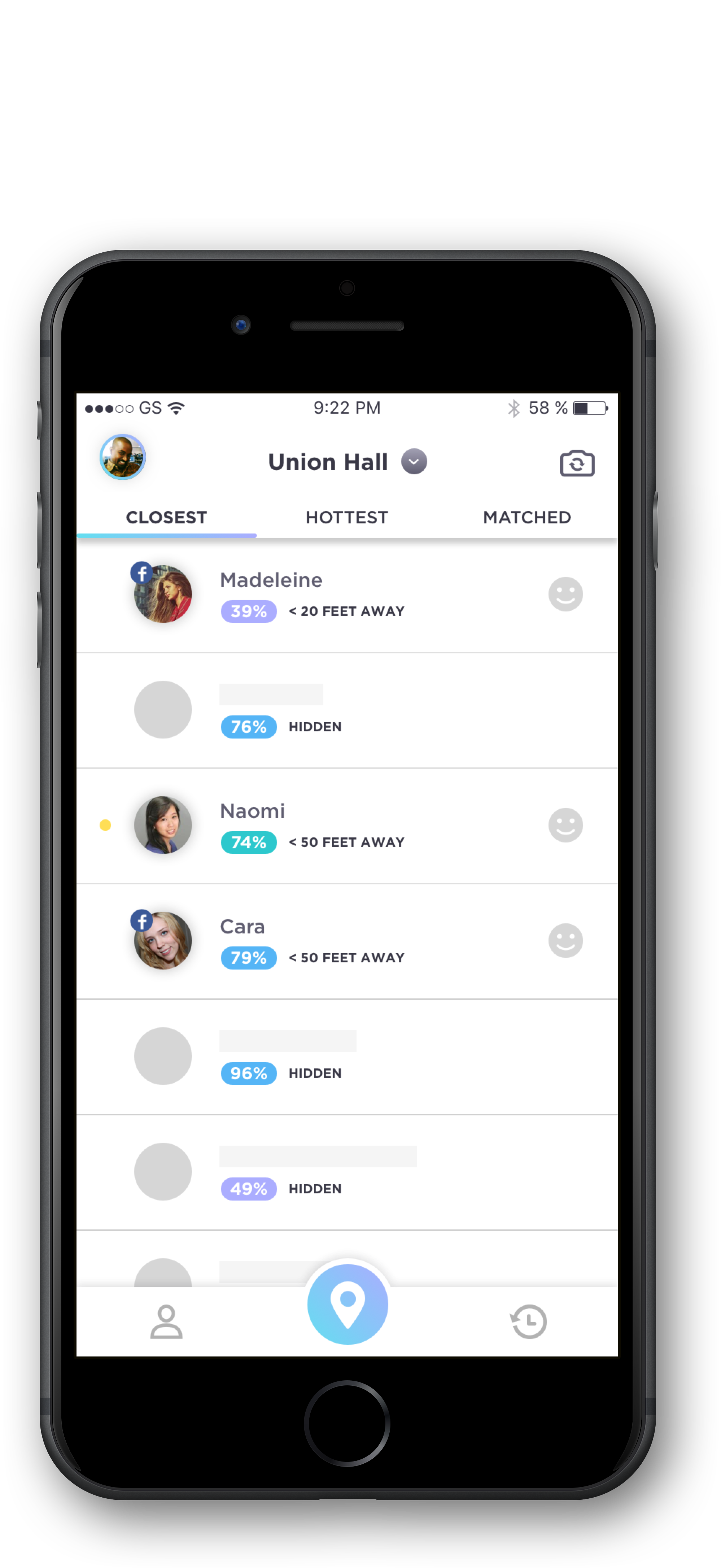 Because dating apps suck.

Misleading photos.
Even if they're not a "catfish," chances are your date isn't who you imagined.

Lame profiles.
Real talk: Can we agree that we're all bad at writing about ourselves?

Harassment.
Hiding behind technology brings out the worst in some of us.

Wasted time.
So much time is wasted messaging with strangers you have no interest in.
Radar is better.

No messages.
That means no wasted time, no trolls, no harassment. Radar profiles are designed to spark real-life conversation.

Photos don't matter.
Radar users meet each other for the first time in person. This means there's no misrepresentation or catfishing.

No bios.
Simple emoji-based personality profiles eliminate the need for any writing about yourself.

Meet offline.
Meet new people the way you prefer – naturally and serendipitously, in person.
Simple profiles. No chat.
On Radar, users can't message each other. We want to promote real-life interactions, and discourage harassment. Instead, profiles are all about sparking conversation! Even if you didn't get a chance to say hello to someone you match with, Radar gives you some ideas about where you may bump into that person again.
Also, you don't have to write about yourself (and frankly, no one wants to read it!). Just use emoji badges to describe your personality, and what you like to do. Building a (not-cringe-worthy) profile has never been so fun and simple.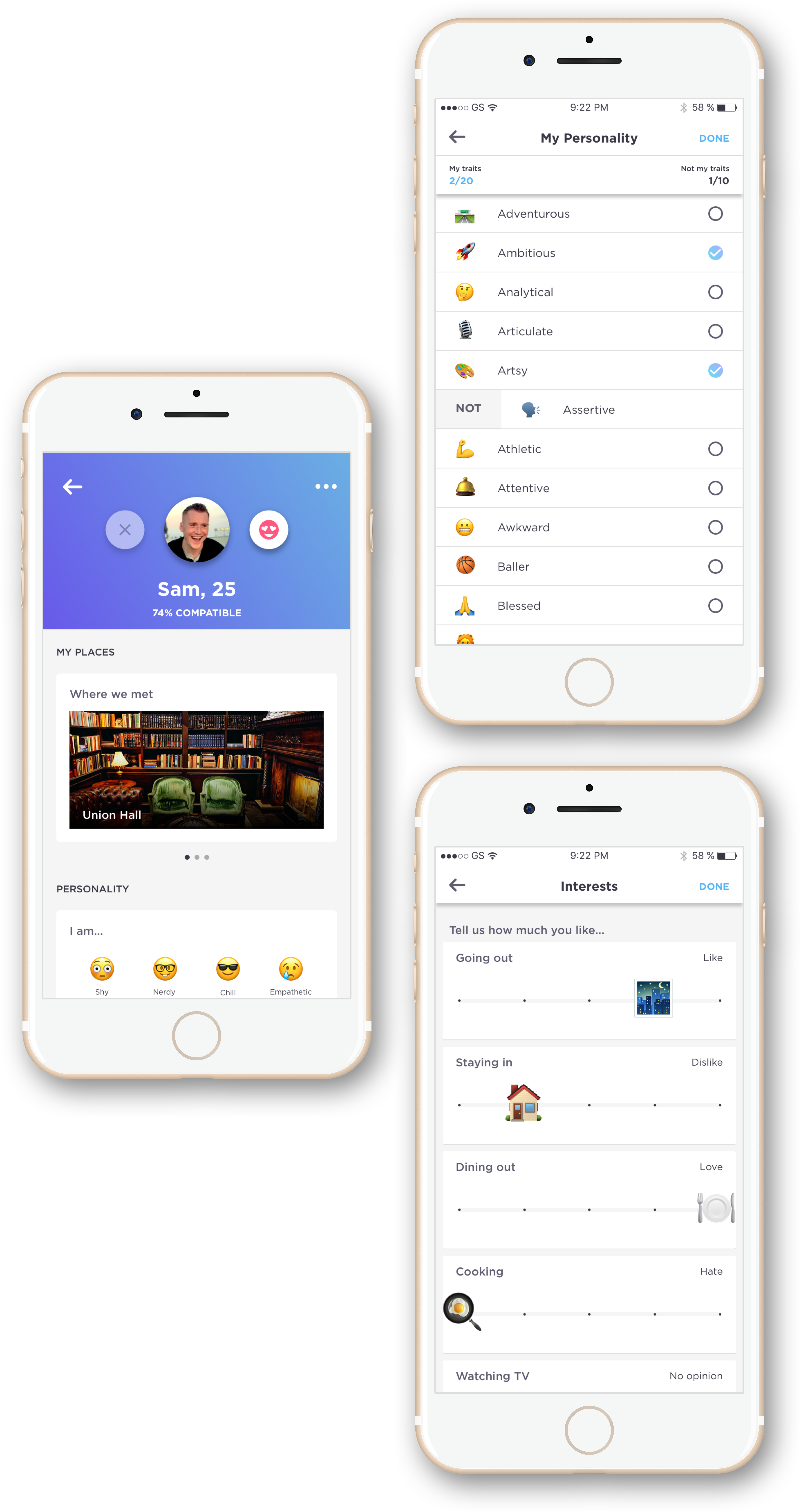 Join the mailing list.
Radar is now available on iOS in New York City & San Francisco.
Not in NYC or SF? Joining the waitlist helps us know that you want Radar to launch in your city. The more people who sign up, the faster we can launch! We'll let you know when Radar is available in your area.
Friends don't let friends use dating apps. Spread the word about Radar: